Reuschtools is a software container for Windows® operating systems:
It is made in Germany and has been approved by many users and companies since 2007.
It is independent of runtime libraries such as .net or C-RunTime and is therefore small, fast and reliable.
Artificial intelligence (AI) can reduce runtimes to a fraction beginning with the second run.
Administrators can execute dialogs remotely.
All programs can be scheduled or fully automated with scripts.
The full version can be tested anonymously and free of charge for 180 days. A lifetime license costs € 29.
>Backup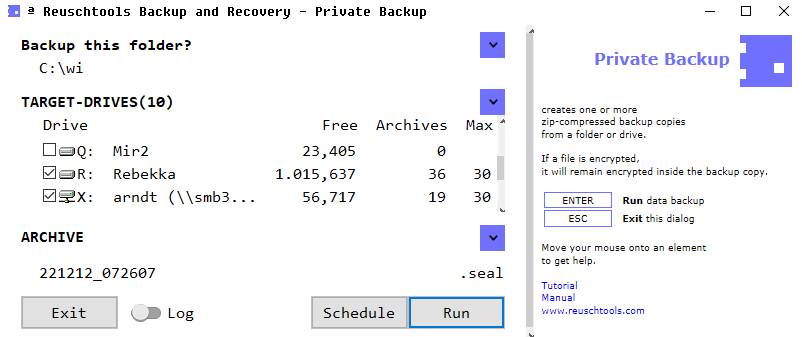 To the tutorial
>Encryption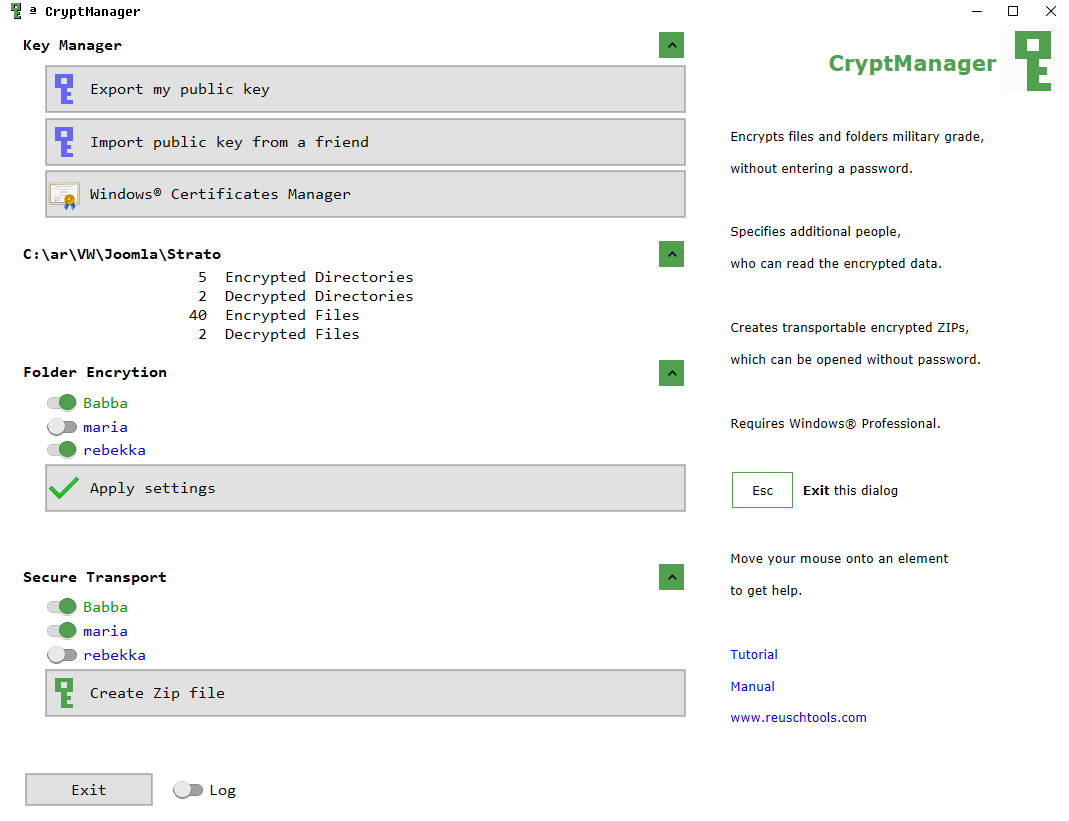 CryptManager has been developed for people who, for example, are subject to medical or legal confidentiality. The General Data Protection Regulation (GDPR) of the EU says in Article 5(1)(f): Personal data shall be processed in a manner that ensures protection against unauthorised or unlawful processing by using appropriate technical measures. Data must therefore be securely protected against access by third parties even if a PC is stolen or repaired by a third party. On the other hand, it should be easy to exchange confidential data with other authorized persons via insecure channels. Since cloud storage often does not comply with the prescribed data security standards, backups must be stored there in encrypted form.
>Disaster Recovery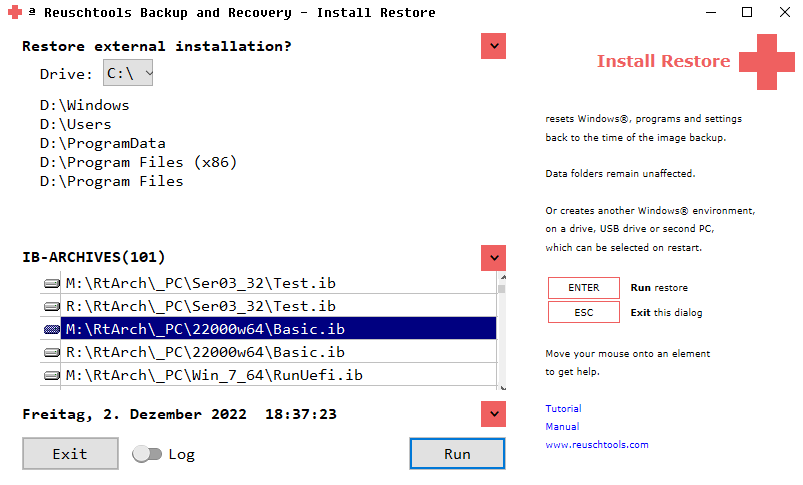 Install Restore can run from an independent recovery environment that is separate from the network. The recovery environment can be started from a hard drive or a USB stick.
In an emergency, administrators can start the recovery environment on all computers synchroniously and automatically restore Windows® from a clean image backup. A disaster recovery takes no longer than a coffee break.
To the tutorial
>Free Tiny Apps
FileProtection Protects your files from beeing modified by Ransomware.
CopyCD Copies CDs and DVDs, or creates .iso files.
LobbyBrowser The good Internet browser for Windows®.